Are you looking for a budget friendly and good quality smartphone that will meet all your needs without breaking the bank? then read our maxphone reviews and know all about this new smartphone that won't let you down.
What Is Maxphone?
MAXPHONE is a new design Smartphone that is packed with all of the top features that you need and costs only $139 and delivers a good experience. It has pretty good set of cameras, and can be used to access the internet and is durable too.
It's the kind of phone you need when you don't want to spend too much money, but want something good that can still be used a couple of years into the future.
Maxphone Pros And Cons
Be sure to compare the main advantages and disadvantages of MaxPhone before taking it home:
Pros
It has all the features that most smartphones have for a modest price.
The display is large enough for people who can't see very well.
It's a great budget option for people who want a durable and reliable phone.
The camera that comes in the device is pretty high quality.
Cons
The model is incompatible with 4G or 5G internet signals.
It does not have as many features as other more expensive models
MaxPhone Main Features
These are the main advertised features of this product:
Large display: The phone is larger than your hand and easy to hold. It's suitable for people who dislike small displays.
Triple back camera system: It has various cameras that can take pictures in several ways.
HD front camera: You can make video calls or take selfies with this camera.
Dual-SIM plus Micro SD: Users can put two chips simultaneously in this device and use the Micro SD card to improve the space in the system.
FM Radio: Listen to music whenever you want without needing to spend all of your space downloading songs and putting them there.
Android System: It uses the most popular operating system in the world.
2G/3G Internet: The phone is compatible with GSM 2G (GSM850/900/1800/1900MH) and WCDMA 3G (850/1900/2100). However, it does not seem to be compatible with 4G technology.
Two available colors: You can pick between a black or blue phone.
What Comes in the MaxPhone Box (MaxPhone Review)
1x Maxphone
1 x lithium-ion batteries
1 x user manual
1 x EU power adapter
1 x USB cable
1 x warranty card
Who Should Buy MaxPhone?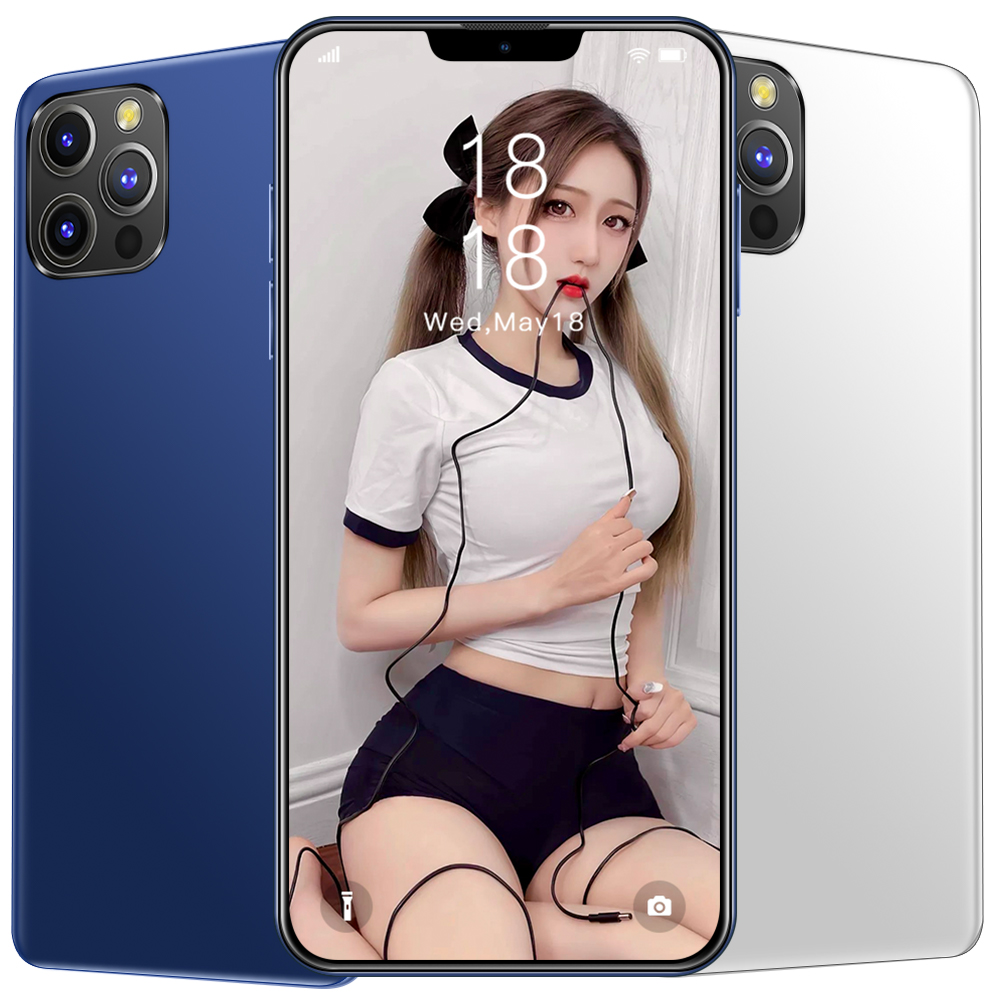 Anyone can buy this new device. It's easy to use and works using Android, a relatively common operating system. The screen is also fairly big, and so older people who don't have perfect eyesight can use it comfortably without any issues.
Make no mistake, though. The new Maxphone may be good, but it's a budget option. You won't be getting all the quality of an iPhone here. It is good for users who do not want to spend too much money on their new gadgets but still get a durable smartphone that can access the internet and take pretty pictures.
MaxPhone Official Pricing
You can be the proud owner of a new MaxPhone today if you visit the official website and get one or more of these phones. They are relatively cheap, have great functions, and you can score a unique discount by purchasing them right now. We don't know how long this promotion will last, so be sure to buy it soon.
These are the official prices at the time of writing:
1x MaxPhone: $139.
2x MaxPhone: $249 ($125 each).
3x MaxPhone: $329 ($110 each).
4x MaxPhone: $399 ($100 each).
5x MaxPhone: $449 ($90 each).
The company delivers its products worldwide, and you can pay using your local currency (but prices may vary slightly). Payments can be made with Visa, MasterCard, Maestro, and GooglePay.
It's also possible to purchase a warranty of three years for the phone. That will cost $24 per unit, but you will get a brand new one if something happens, which is a good idea to increase the product's durability.
Click Here To Buy Your MaxPhone Today At A Discount!
MaxPhone Conclusion
MaxPhone is one of the best budget smartphone options around at the moment because it delivers quality and usability at the same time. Be sure to visit the website and get a discount if you are tired of paying too much for the other brands.
You'll also like: Korescale Gen 2 Reviews – Best Digital Biometric Scale